Cheers to Two Years - Women's Business Council
Cheers to Two Years - Women's Business Council
Tuesday, March 22, 2022 (5:00 PM - 7:00 PM) (EDT)
Description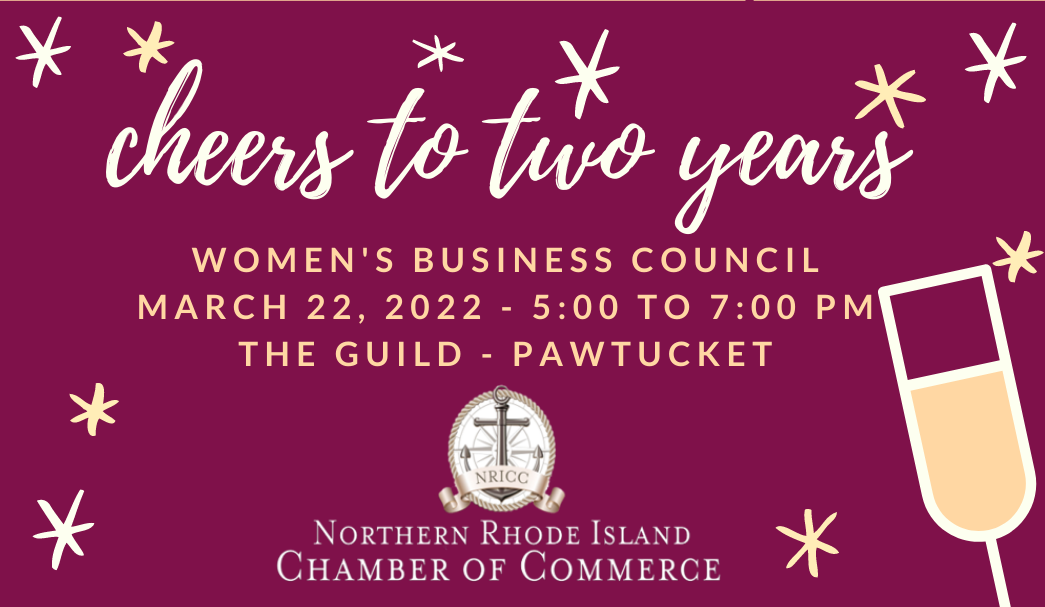 Join us as we connect, celebrate and toast the two-year anniversary of the Women's Business Council.
All are welcome. NRI Chamber Members $30.00 and Non-Members: $40.00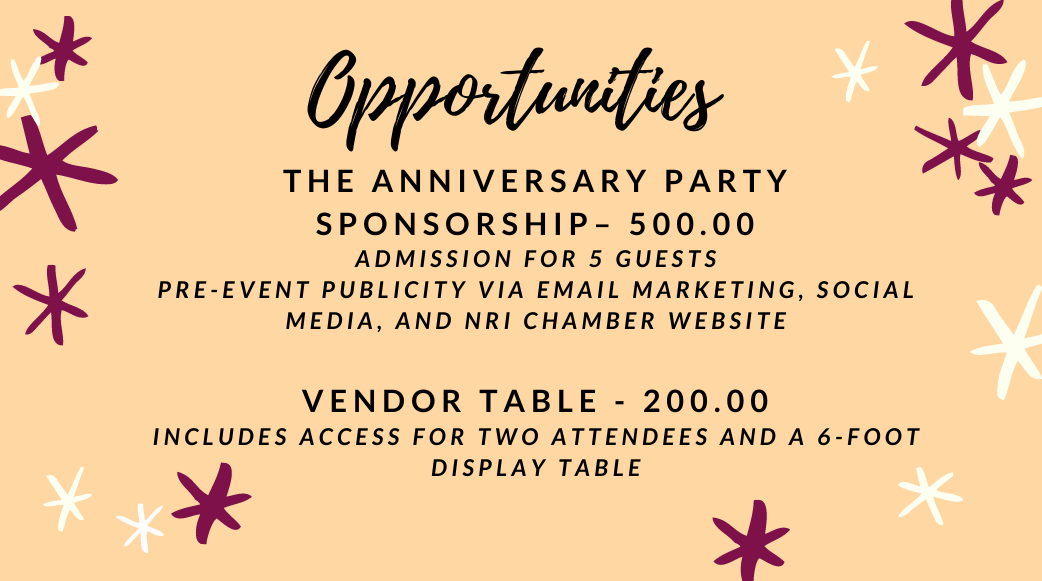 Chamber members are always welcome to bring a guest at the member price. Invite someone you know who is not a Chamber member so they can experience the value of membership like you do.
Pricing
Members - 30.00
Non- Members - 40.00
Vendor Table - 200.00 - includes attendance for 2
Sponsor - 500.00 - includes attendance for 5
The Guild

Tuesday, March 22, 2022 (5:00 PM - 7:00 PM) (EDT)